Prince Charles May Have Accidentally Confirmed Meghan Markle's Due Date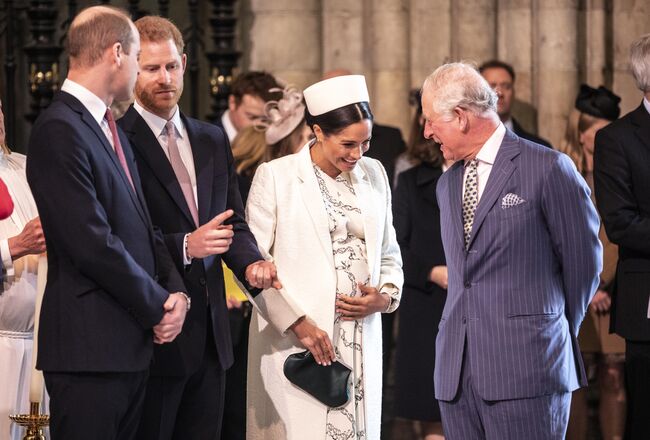 As Meghan Markle's rumored due date inches closer, it's becoming harder and harder for those closer to her to avoid leaking information about Baby Sussex. Just a few weeks ago, Serena Williams possibly leaked the royal baby's gender during an interview. Now, it seems, Prince Charles may have inadvertently confirmed when, exactly, Prince Harry and Meghan are expecting their little one to arrive.
Clarence House announced Prince Charles and Camila, Duchess of Cornwall will be visiting Germany from May 7-10 on Monday (April 15). The four-day trip, which includes excursions to Berlin, Leipzig and Munich, will be taken "at the request of the British Government and will celebrate the UK-Germany relationship and its enduring importance to both countries."
So, basically, this an official royal visit taking place in early May. Why is this important? Well, it's been speculated that Meghan is due in late April or early May. Considering Prince Charles is the heir to the throne, it seems *very* unlikely that he would be required to leave the country right after his son and daughter-in-law deliver their first child.
Meghan and Harry have kept the details around Meghan's pregnancy and due date pretty hush-hush in an attempt to avoid a media frenzy. They're even skipping out on the traditional post-baby photo opp, as well. As we get further into April and the new details about Prince Charles' trip abroad, it seems increasingly likely that we are just days away from Baby Sussex's arrival. Perhaps Baby Sussex will even share a birthday with Queen Elizabeth or Prince Louis. With only four days left in Aries season, Baby Sussex will most likely be Taurus...just like the Queen, Prince Louis, and Princess Charlotte.
Photo: Getty