The Weeknd's Split With Selena Gomez Caused Him To Scrap An 'Upbeat' Album
You don't even have to listen to The Weeknd's latest EP to know it's going to be somber - the name says it all. It's called My Dear Melancholy and it's a cathartic, six-song collection documenting the feelings he had following his breakup with Selena Gomez in October of last year. But before making that album, the Toronto-bred R&B star had a whole other, much different, record written.
"Prior to Melancholy, I had a whole album written, done, which wasn't melancholy at all because it was a different time in my life," the singer divulged to Time during a recent interview. He revealed the project was "very upbeat" and "beautiful" but he didn't "want to perform something that I don't feel." When asked if the world will ever get to hear it, he answered simply: "Never."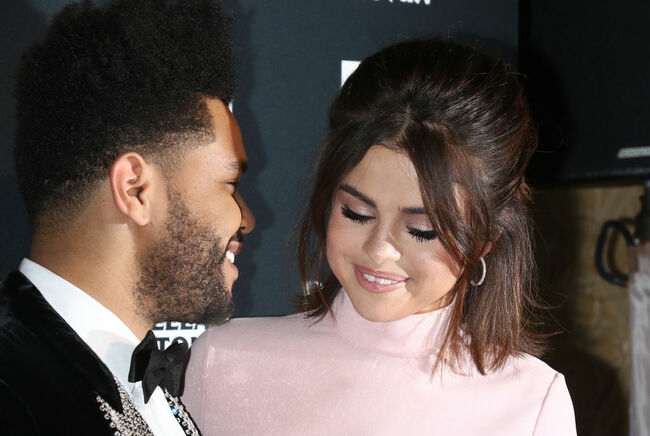 Though The Weeknd admitted writing this album was "therapeutic" and helped him close a chapter in his life, it seems like another one is still left open. He's been seen getting cozy with his ex, Bella Hadid, on several occasions, including Coachella and the Cannes Film Festival (although the model denies the former). But despite all the recent PDA, he insists he's still single, "without a doubt."
Photo Credit: Getty